Getting older is not always easy. Retirement may be a time to relax and begin planning adventures for your golden years. But at the same time, you might be facing health challenges that can affect your plans. Here are actions you can take to relieve stress over aging and enjoy a more relaxed life.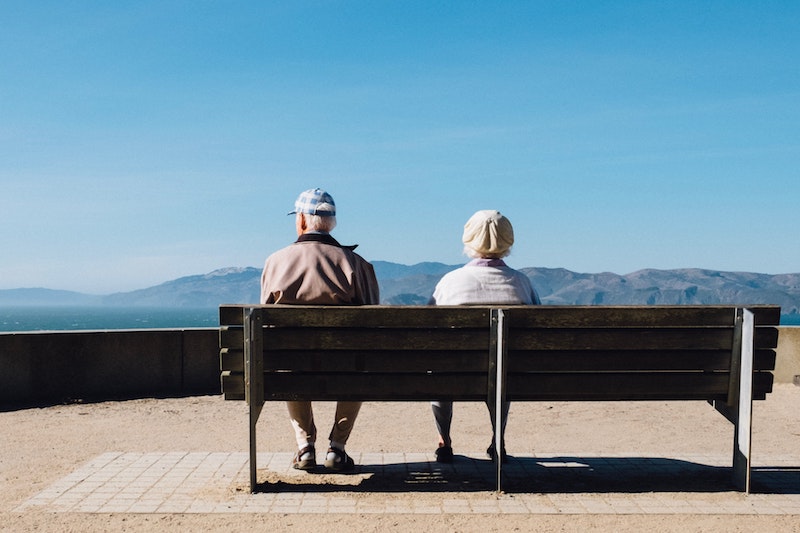 Plan to Age in Place Safely
Most seniors want to age in place, and moving can indeed be a hassle. But if your home isn't equipped for accessibility or any disability you might have, staying home can present a hazard. To maintain your ability to remain at home safely, think about remodeling to promote accessibility. The bathroom is a key area to consider renovating, especially since accessible restrooms can prove a selling point if you ever list your home for sale.
Bathroom remodeling costs can vary. Think about features like safety grab bars in the shower and next to the toilet, a higher toilet that's easier to manage, and a walk-in shower entrance to prevent falls.
In addition to renovations, checking for safety hazards can reduce your fall risk, says the Centers for Disease Control and Prevention. Their checklist notes tasks like replacing light bulbs to promote visibility, ensuring rugs are non-slip and don't pose a trip risk, and keeping wires and cords off the floor to avoid entanglement. It's also a good idea to remove clutter from your home as those items can be a fall hazard. As a bonus, less clutter can reduce tension and promote a positive outlook.
You can learn more proven techniques that can help you cope with stress and lead a happier life on our sites and our books.
Know How You'll Pay for Care
Whether you currently need home care or not, contemplating the future can cause stress. If you end up needing to move to a retirement home or assisted living facility, how will you finance the bill each month? Options for financing care include renting out your current home or selling your home outright.
Keep Active and Healthy at Home
Eating well and remaining active are vital well into your golden years. Eating a balanced diet—with low fat intake and high protein—can help older adults avoid bone and muscle loss while keeping their weight healthy, says Medical News Today.
Getting active also helps with maintaining a healthy body weight, and strengthening your muscles can reduce your risk of falls as you get older. Try to get in moderate exercise at least five days per week, including muscle-strengthening exercises. Staying fit doesn't have to mean dull classes at the senior center. Focusing on a balance of flexibility, strength, and endurance exercises will keep you in excellent shape.
Many older adults enjoy a vibrant social life. After all, making time for friends is easier when you are in retirement. But for some seniors, isolation and loneliness are everyday occurrences. Such feelings can impact their physical health and wellbeing, which can even lead to early mortality. Especially for those who live alone, there are many obstacles to seeking engagement with others.
Therefore, connecting with others is a crucial part of your aging experience. Friendships matter, and so do connections with family. Find ways to nurture those relationships, whether it's a weekly game night with friends or joining a book club.
Aging doesn't have to be intimidating, and there are ways you can prepare for the changes coming your way. Addressing your vision, dental, and overall health is crucial, of course. But so is addressing the stress of getting older—and confronting the problems you may experience head-on.
About the Author:
Kent Elliot is a retired architect with a passion for dogs, DIY, and universal design. After a stroke left him with mobility issues, he thought he would need to move out of his home and into an assisted living community. But, using his experience as an architect and with a little creativity, he was able to successfully remodel his family home instead. The relief he felt has inspired him to help others do the same. He created AtHomeAging.info to share what he's learned.